A History of Wado Karate-do in Ireland
This is a short history of Wado Karate in Ireland from it first introduction in1966 to the formation of the Wado Kokusai Suzuki-ha Karate-do Ireland.
Tatsuo Suzuki Hanshi the then Chief Instructor of European Wado kai officially introduced Wado Karate into Ireland with a demonstration on the television program The Late Late Show back in 1966.
Suzuki Sensei with the help of other Japanese Instructors Mr. Fuji, Mr. Shomitsu and Mr. Arakawa wen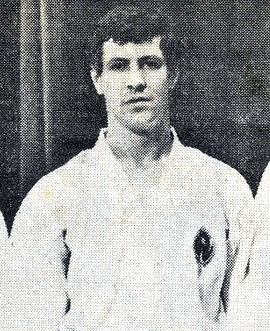 t back and forward from England to teach in Dublin. The first Irishman to receive his nidan (first Dan black belt) was Mr. Jim Pritchard, who played a very big part in establishing Wado Karate in Ireland .
In 1967 Mr. Pritchard Sensei introduced Wado Karate into Northern Ireland and the first resident Japanese Instructor arrived in Dublin Mr. Shizuo (Peter) Suzuki Sensei. He was a very hard and tough Sensei but was much loved and respected by his Irish students. The same year the Federation all Ireland Karate-Do Wado Kai (FIKW) was formed this changed to AIKW in the early 70's. In 1970 the second Japanese instructor arrived in Ireland Mr. Yoshihiko Iwasaki Sensei, he first went to Cork city in the south of Ireland.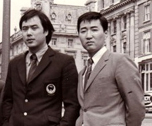 Sensei Jim Pritchard
Shizuki Suzuki Sensei handed the AIKW over to Mr. Iwasaki when he left Ireland in 1971 to go to Germany and then Mr. Iwasaki settled in Dublin. Over the years he helped grow AIKW into a highly prestigious body of traditional Wado Karate, with the help of Mr. Shomitsu Sensei. The senior Irish Instructor then Was Sensei Derek Desmond followed by Sensei Michael Guilfoyle who were both 2nd Dans and had begun training in 1967 and 68.

Suzuki Sensei & Iwasaki Sensei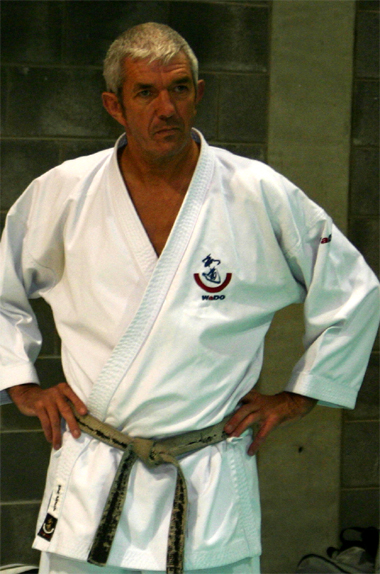 But in 1989 there were political problems in Europe, which also affected Ireland. Mr. Iwasaki and Mr. Shomitsu formed a closer association with Sensei Ohtsuka's son Jiro and they formed the Wado Academy.
Mr. Iwasaki insisted that AIKW join the Wado Academy, which the majority of members did not agree with and an General meeting was held and after quite a heated debate AIKW decided NOT to join the Wado Academy, but contacted Suzuki Sensei who had resigned from European Wado Kai and was setting up The Wado International Karate-do Federation. He agreed that he would support AIKW and they could have one year to decide if they wanted to stay with Wado Kai or join WIKF. The Northern Ireland members of AIKW joined WIKF directly.
Sensei Desmond.
In the summer of 1990 a week long course was held in Dublin with Suzuki Sensei and the largest Dan grade ever held by the AIKW was conducted and it was agreed that AIKW would become full members of WIKF. The following year 1991 Ireland hosted the First European WIKF Championship and introduced the weight category for the first time in European Wado Championships.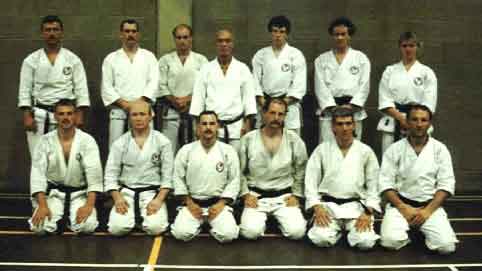 Unfortunately in 1992 some members of the AIKW executive Committee wanted to remain in Wado Kai and this they achieved by vote. Wado Kai Japan was contacted to seek direct membership with them; this was achieved and in doing so Ireland became the first country not having a Japanese instructor to receive full recognition from Japan Wado Kai. At this time the senior Instructors in AIKW were Derek Desmond 4th Dan, Michael Guilfoyle 4th Dan and Robert McGrath 2nd Dan.
Robert McGrath was not happy with leaving Suzuki Sensei and the direction AIKW was taking and in 1992 resigned from AIKW. He joined the Northern Ireland WIKF group and began training in the Newry Club under Sensei John Shires. With the help of Sensei John Shires he passed his 3rd Dan grading in 1993 and was asked by Suzuki Sensei to try and set up a WIKF federation in the Republic of Ireland. So in 1993 Mr. Robert McGrath officially formed the Wado International Karate-Do Federation in Ireland. Other members of AIKW, Mr. Sean O'Brien with the Clondalkin Club and Mr. Eamon House, who were unsatisfied resigned and joined WIKF in Ireland.
In 1998 Mr. Philip Smith a 2nd Dan in AIKW resigned and with his Drogheda Club joined WIKF in Ireland.
In 2007 Mr. Sean O'Brien left the WIKF and started his own Federation.
With the leadership of Sensei Robert McGrath, the WIKF in Ireland grow to one of the largest Wado Group in Ireland. It held the WIKF European Championship again in 2002 and enjoyed running a Spring Karate Training course every year with Mr. Tatsuo Suzuki Sensei up to 2009.
In 2010 Tatsuo Suzuki Sensei was unable to travel to Ireland and Hiroji Fukazawa Sensei 8th Dan agreed to conduct the spring course that year. The Irish Members who had trained regularly with Fukazawa Sensei were excited to welcome him back to Ireland as it had being some years since his last visit. Regrettably he fell very ill and could not come to Ireland and passed away in June of 2010.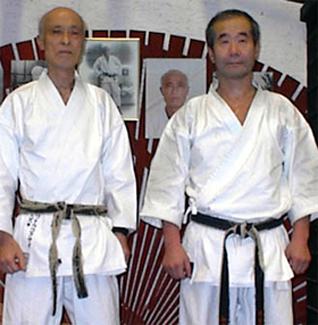 The following year in July of 2011 Tatsuo Suzuki Sensei passed away. This was a huge shock to the Wado world.
Sensei Jon Wicks the Chief Instructor of WIKF traveled to Ireland to Teach and grade students for black belt on the 2011 Spring Course.
In the same year due to changing ideas of some member Clubs of the WIKF in Ireland, Sensei Robert McGrath could not continue to fulfill his promise to Suzuki Sensei.
So the Wado Kokusai Karate-do Ireland group was formed by senior karate-ka of WIKF.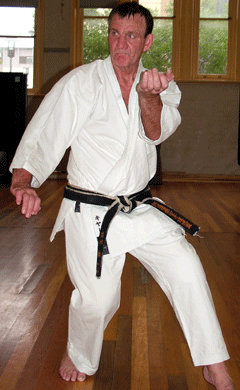 Suzuki Sensei & Fukazawa Sensei
Sensei Philip Kear 8 th Dan , visited Ireland for the first time in late August 2014.

Sensei Philip Kear is the eldest Student of the late Tatsuo Suzuki Sensei . He trained full time in Japan back in 1969 in Nichi Dai University Dojo and was lucky enough to train and grade under the founder of Wado Ryu, Hironori Ohtsuka Meijin 10th Dan
On the 25th of April 2015 WKKI was a founding member of the new Federation
"WADO KOKUSAI SUZUKI-HA EUROPE" and on the First of May in the same year WKKI changed it's name to Wado Kokusai Suzuki-ha Karate-do Ireland keeping the initials WKKI.
This Federation of like-minded karate-ka, with the guidance of Sensei Philip Kear 8th Dan is endeavoring to keep Suzuki Sensei's dream alive, to teach Wado Karate as he was taught by the Founder Hironori Ohtsuka Sensei a traditional Wado Ryu .


Sensei Philip Kear 8th Dan